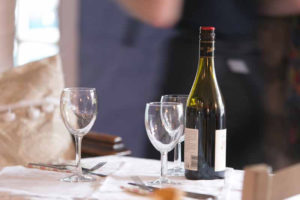 We have many years of experience organising special events for our customers, most of whom end up friends. 
You can rely on us for attention to detail and that little bit of something special for your menu.
Dinner
Our dinner service changes with the seasons, we open on Saturdays through the main school Holidays, however we are available for groups of 10 or more for dinner at any time by prior arrangement, contact us to discuss your requirements.
Special Diets
We are able to cater for special diets at all times, however we prefer to be given some notice so we can offer you a wider and more varied menu.
Functions
We are able to cater for small functions, from funeral teas, to special birthdays, intimate weddings and christenings.