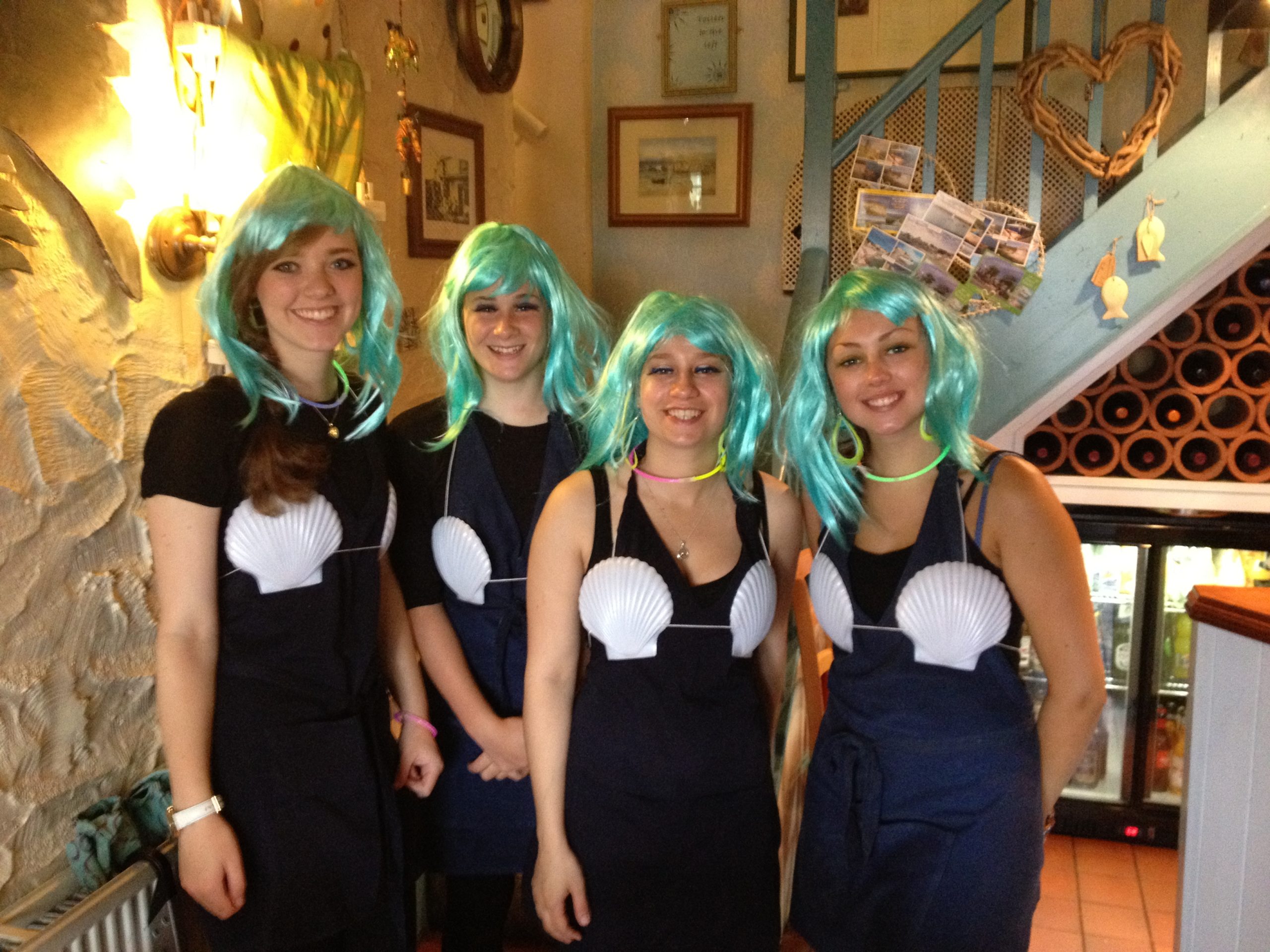 Lifeboat Day
Moelfre's annual Lifeboat Day was held on August the 18th.  We were so lucky to have the sun make an appearance and it amazingly stayed around all day!
There were plenty of people here to enjoy all the attractions which were laid on, including the display by the lifeboat.  The sea was heaving with visiting boats all ready to join in with the water fight with the Lifeboat crew.
Our staff at Ann's Pantry dressed as mermaids with turquoise wigs.  We were also tying in with the first ever Anglesey Marine week, which is why we chose the mermaid theme!  There were lots of events on for Marine week, with a donation from the shell shaped madeleines we sold going to the MCS.
If you would like to know more about either event check out the naturebites blog or for lifeboat day details check out their facebook page.