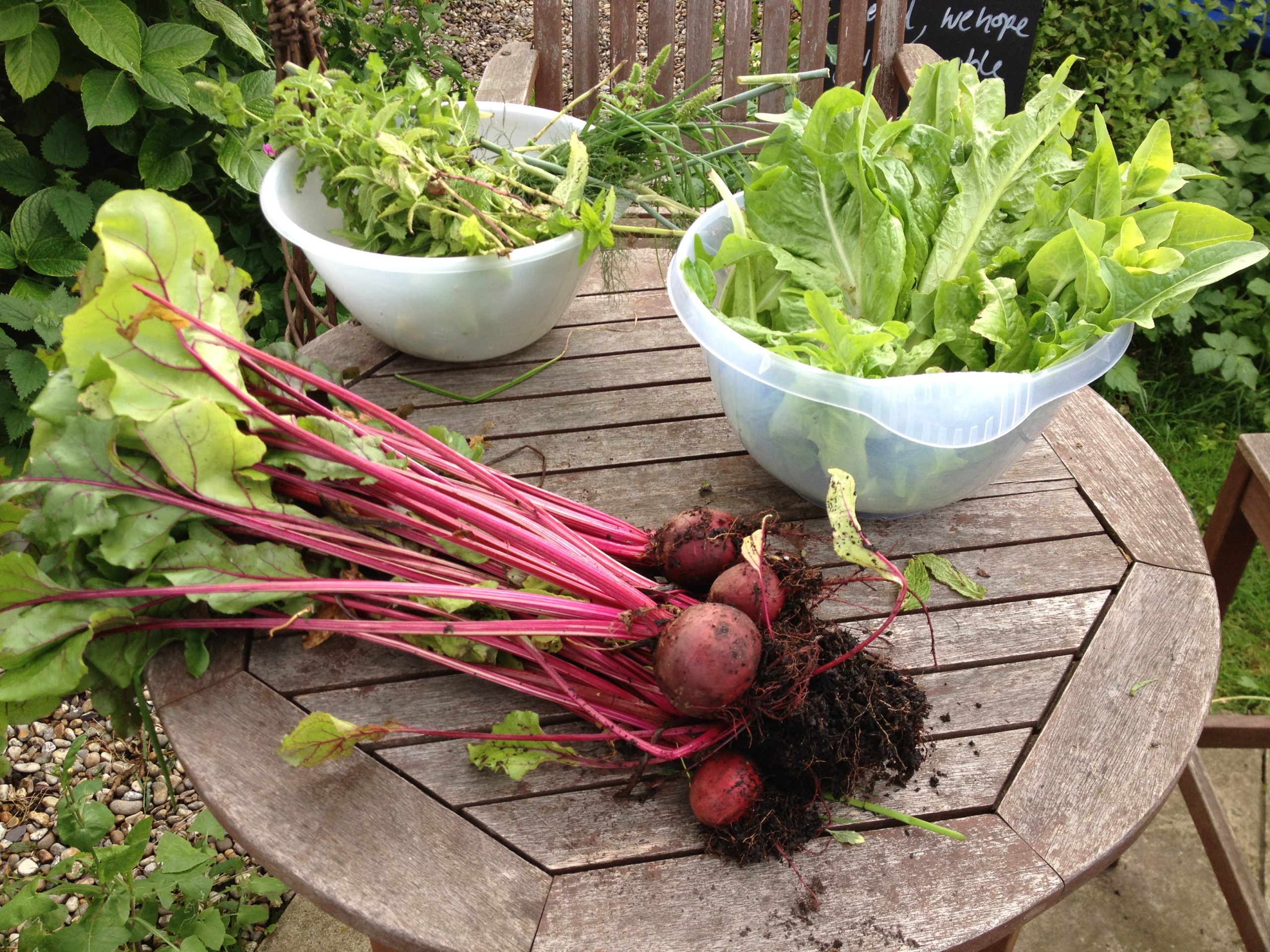 The Story So Far
Our first year of growing our own has been interesting to say the least.  The salad and herb crop were very successful and are still going strong.
The beetroot is doing really well and the courgettes are doing ok so far! The apple tree has always been a feature in the garden, but this year has no fruit whatsoever thanks to a particularly cruel easterly wind which blew all the blossom off!
Despite a few setbacks with the weather, we still think it's worth a go, so perseverance is the word of the year I think!!!